Autoimmunity Box - Product List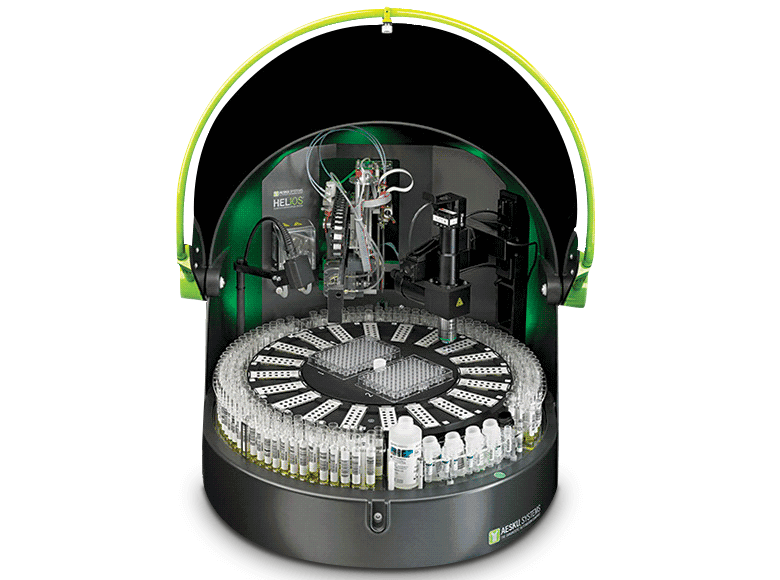 HELIOS Automated System for IFA
An all-in-one system that provides automation for the entire immunofluorescence process from start to finish, including slide processing, reading, sample pre-classification (positive, negative and pattern*) and estimated end-point titer.
*The HELIOS pattern recognition add-ons and the endpoint titer are available separately.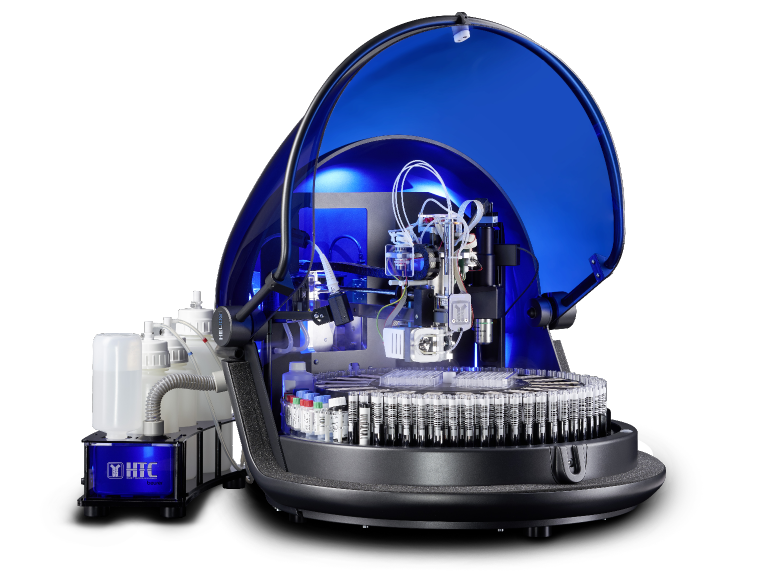 HELIOS HTC Automated System for IFA
The humidity and temperature control (HTC) regulate and control IFA temperature and humidity.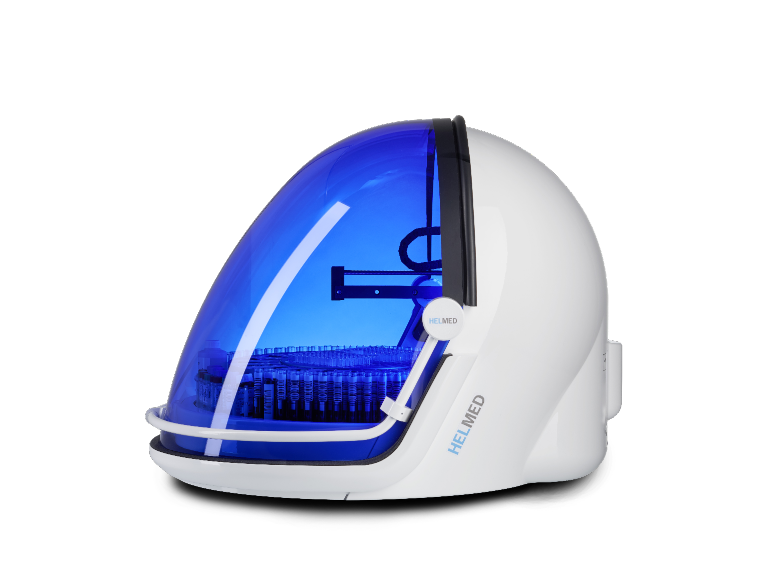 HELMED Automated System for IFA
Automate IFA processing and incubate slides from room temperature to 45ºC with this immunofluorescence open system for both infectious serology and autoimmunity slides.
HELIA Automated System for immunoblot testing
Total immunoblot automation from primary sample tube to result interpretation.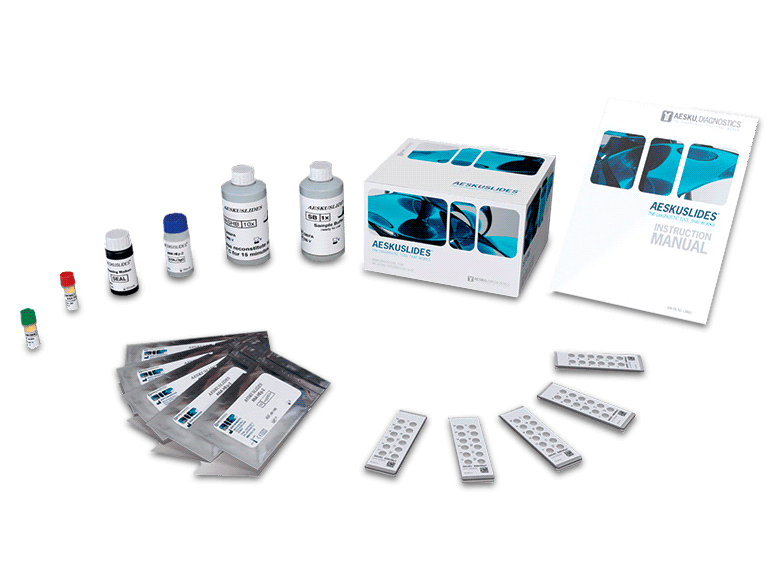 IFA Assays – AESKUSLIDES
The AESKUSLIDES IFA product line detects autoantibodies in human serum with a complete panel of cell and tissue slides designed for lab automation compatibility.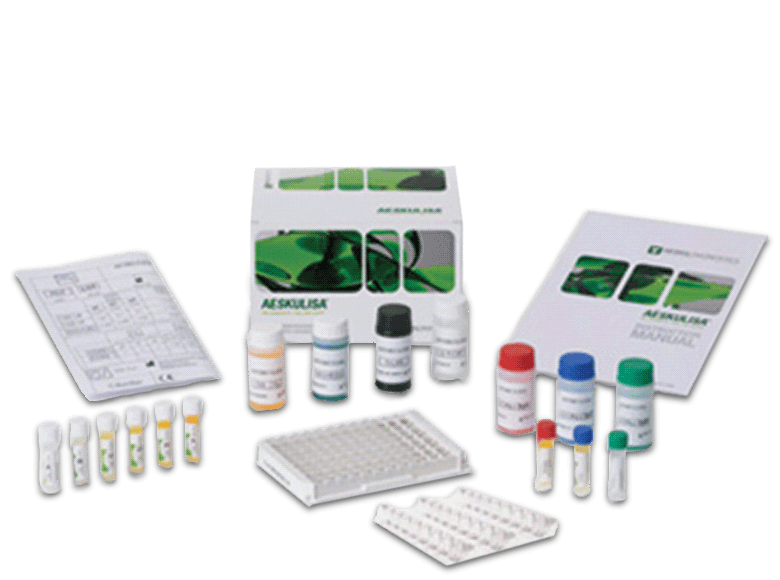 ELISA Assays – AESKULISA
The AESKULISA product line, our ELISA assays, includes a wide range of standardized ELISA tests for all major autoimmune disease groups, from routine to research applications.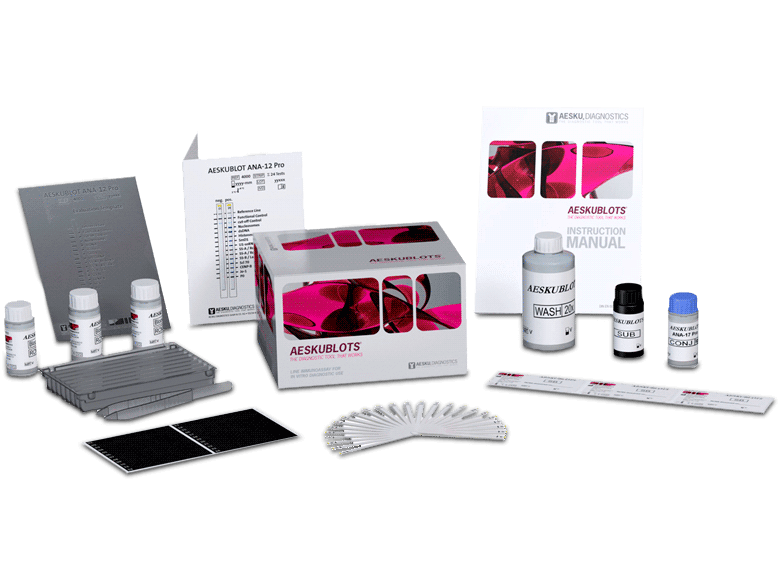 Line Blot – AESKUBLOT
The AESKUBLOT test line includes a variety of different immunoblots for efficient profile testing of autoimmune and infectious diseases.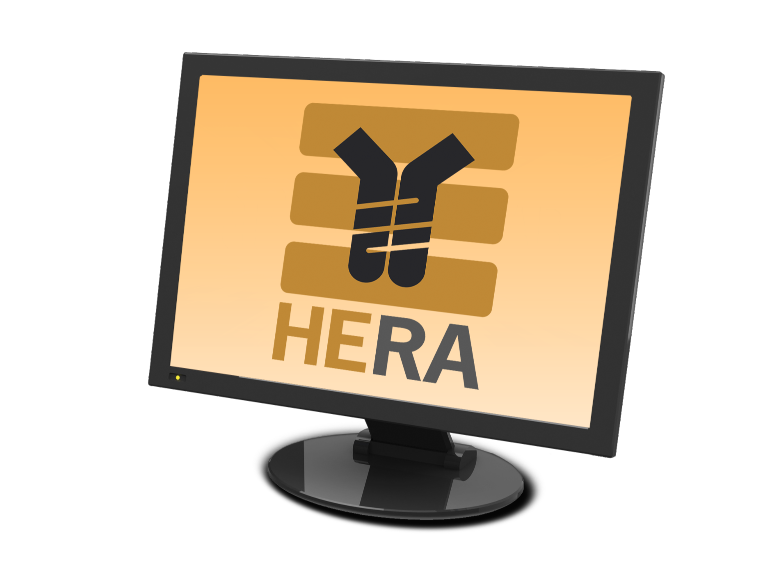 Middleware - HERA
Highly flexible software solution, offering full connectivity and result management.