Efficient
Reduce operator steps and spend 48% less time on IFA processing than when using a 1 needle (16 slide capacity) instrument.
Load and run the HELMED in 5 minutes instead of spending 1 hour on manual IFA processing
3 independent needles increase processing speed and improve results
3 independent rings increase processing speed and reduce arm movement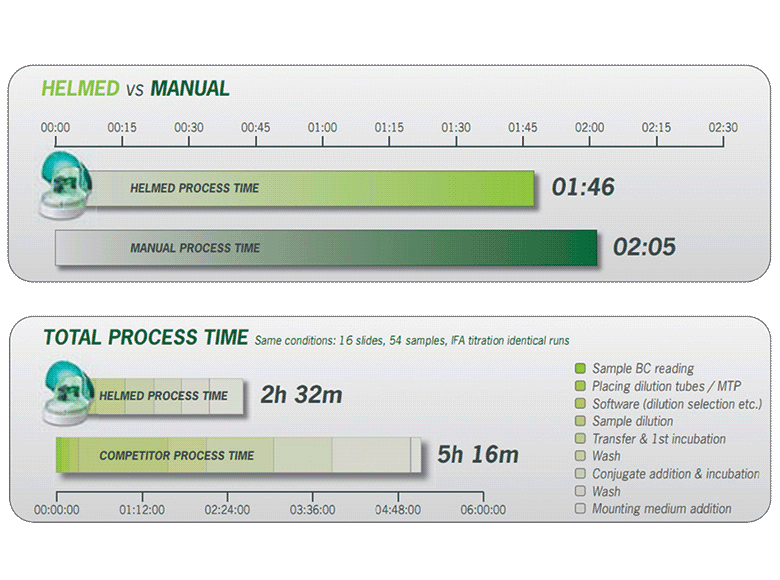 High Capacity
Maximize throughput with HELMED's reagent capacity and practicability.
Automate up to 20 slides and 4 different tests per run with 4 different substrates
Combine several reagent racks in the outer ring, each with a capacity of up to 16 reagent bottles
Fit AESKUSLIDES reagents, calibrators, and control vials directly into their corresponding positions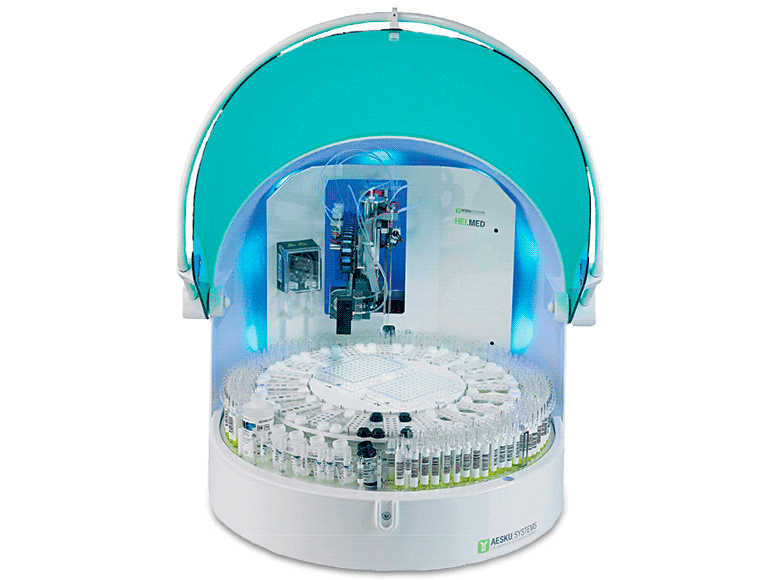 Traceability
Eliminate transcription errors with a built-in barcode reader and LIS communication.
Automate detection and scanning of sample tube ID
Ensure correct patient IDs
No transcription required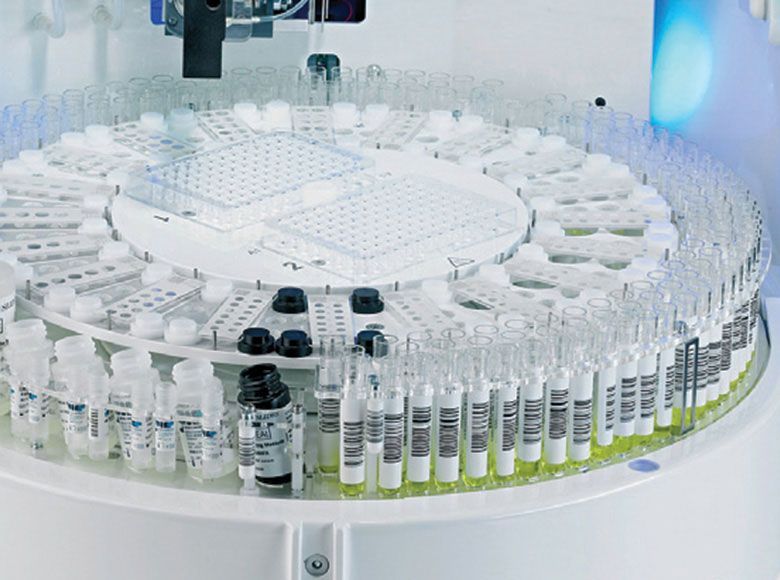 Automation
Ensure operator consistency with complete automation of all IFA processing steps.
Standardized IFA processing prevents human operator errors
Screening and titration with patient work list
Time-controlled counterstain and mounting medium addition (validated with the AESKUSLIDES mounting medium)
Flexible protocol programming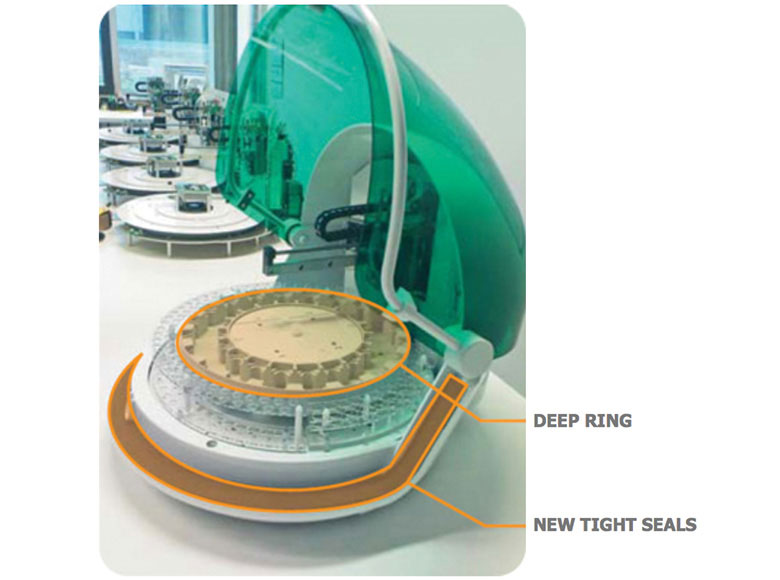 Small Footprint
Maximize lab space in a single compact area
One system with multiple options – capability to perform IFA, ELISA, and blot techniques in the same instrument