Flexible
Use parameters from this product line with common lab components and compatible IFA processors.
Entire product line is pre-programmed and validated for use in HELIOS IFA processor and HELMED IFA processor
Components such as wash buffer, sample buffer, mounting medium etc. are common across the entire product range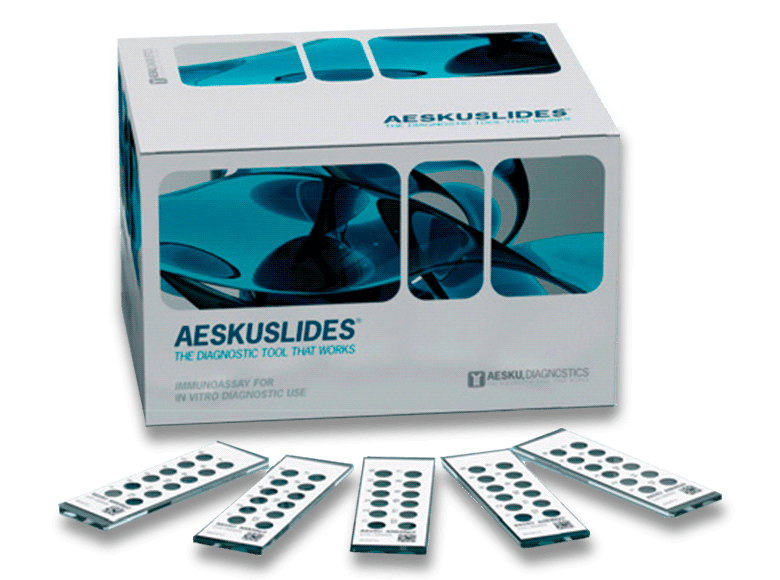 Efficient
Quickly get to work with components designed for easy handling.
Ready-to-use reagents and controls
Vials fit directly into the HELIOS and HELMED racks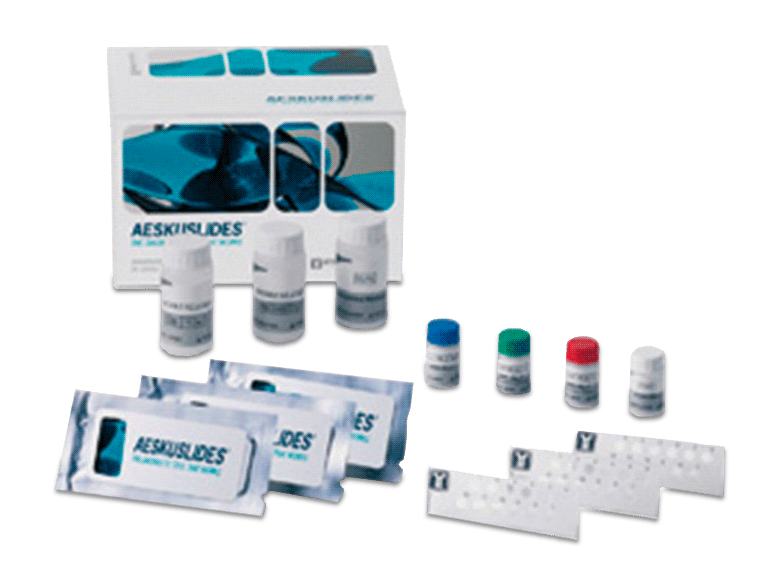 Reliable
Extend shelf life with slides that are designed to prevent cross contamination.
Vacuum seal protects slide longevity
Strong hydrophobic Teflon mask slide coating adds a layer of protection and requires minimal conjugate volumes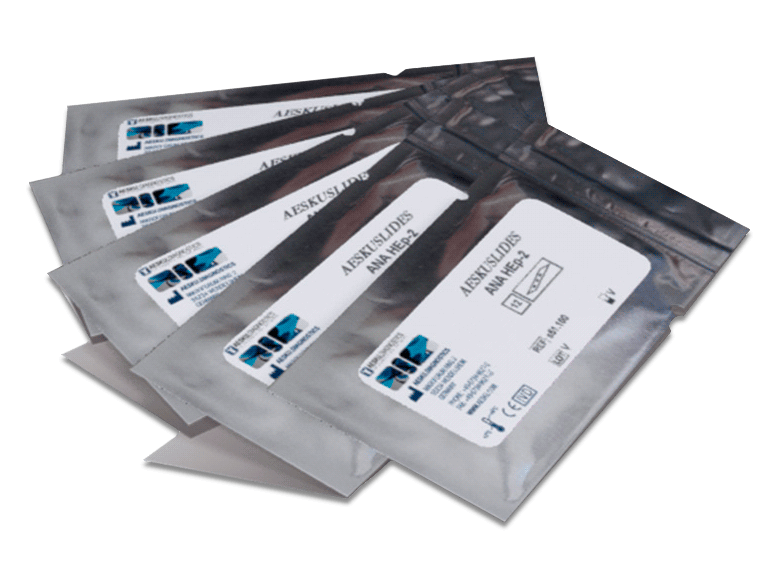 AESKUSLIDES
ANCA: AESKU cANCA (ANCA formalin Kit)
APCA: AESKU APCA (Triple tissue Kit)
Nucleolar: AESKU ANA (HEp-2 cell Kit)