Use DG Gel Cards to simplify stock management and easily upgrade laboratory instruments.
DG Gel cards have been validated to work with:
Reagent Red Blood Cells 0.8%
Antisera for DG Gel cards
Any combination of DG Gel instruments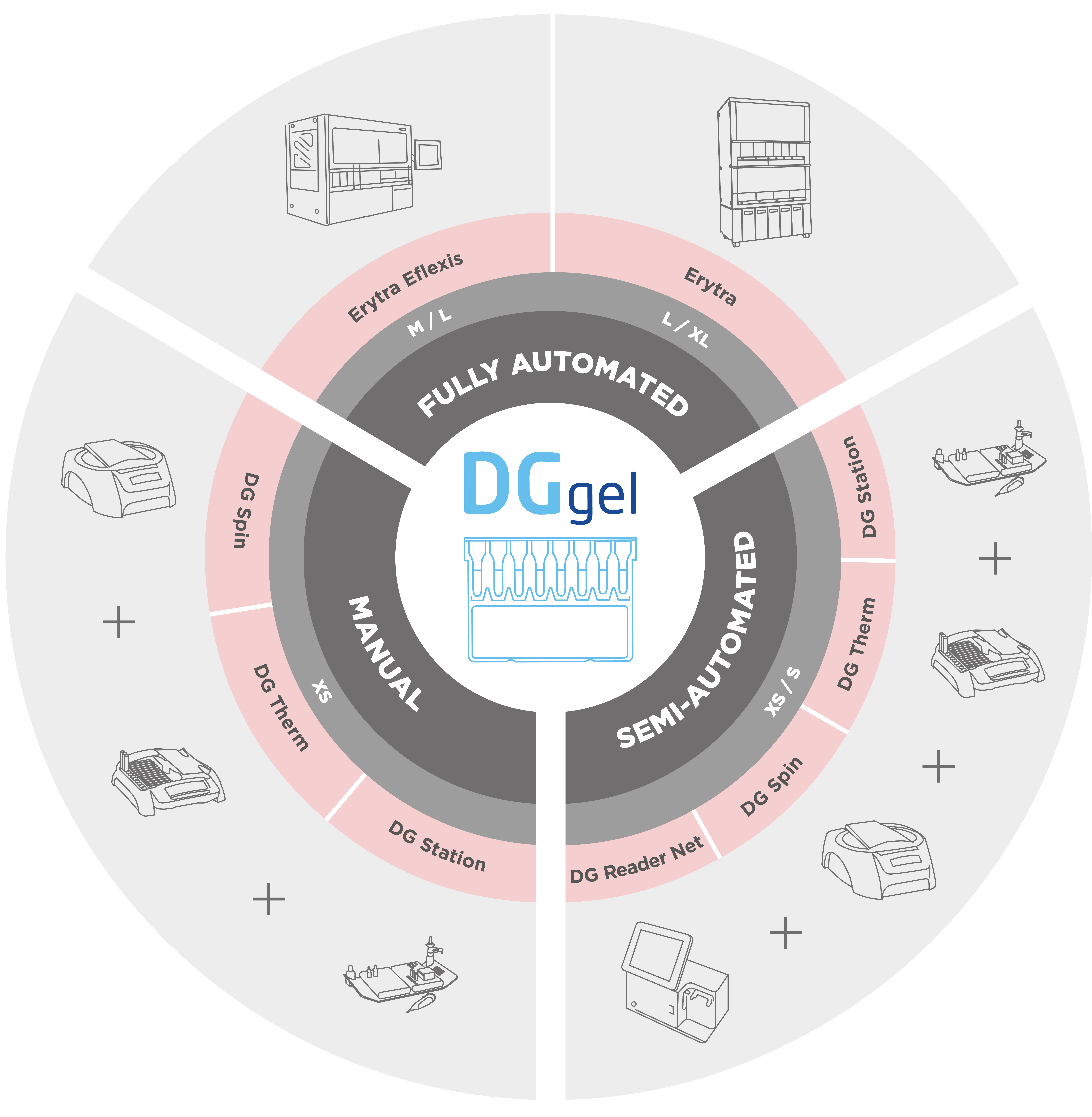 Customize testing with gel cards designed for a wide range of laboratory needs.
Exclusive profiles via the original 8-well format
Complete determinations in a single card, including control well
Combine DG Gel Coombs and Neutral cards with a wide range of Reagent Red Blood Cells 0.8% and Antisera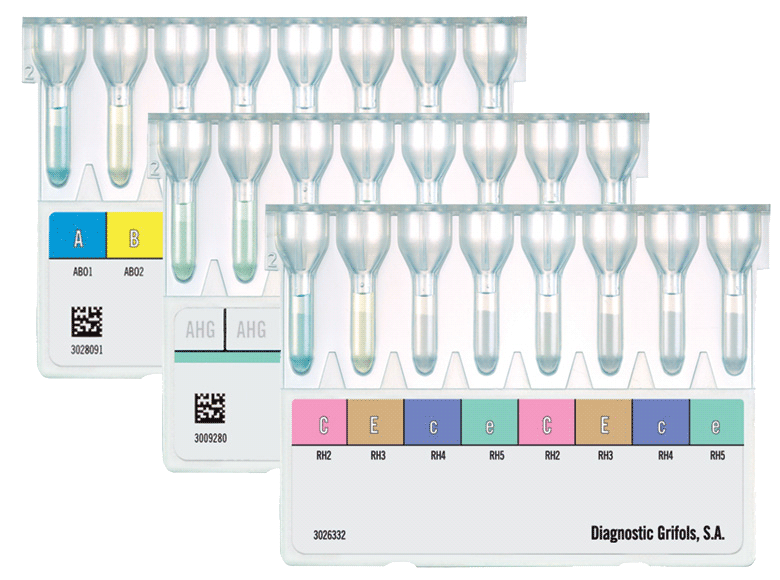 Easily interpret results from clear, consistent, and stable measurements.
DG Gel composition, column shape, and card processing features help deliver high performance
Control well included
Grifols has more than 20 years of experience manufacturing gel cards to the highest quality control standards
DG Gel cards are CE marked and FDA approved (see specifications tab for availability per country)