News and Events New Redirect
Looking for educational opportunities? The Grifols Academy of Transfusion Medicine (TGATM) offers accessible continuing education opportunities to transfusion medicine professionals worldwide. Learn more >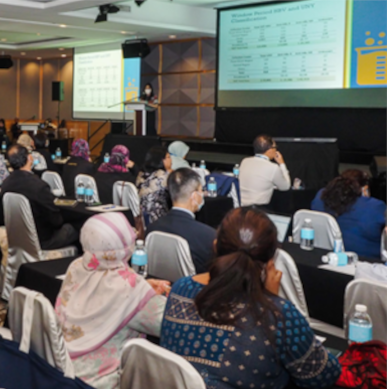 2022 PDN NAT User Group Meeting
November 2022 — The 2022 PDN NAT User Group Meeting took place in Kuala Lumpur, Malaysia, the first face-to-face user meeting since COVID-19 measures eased. Participants from PDN (Malaysia National Blood Bank) and users from Sabah, Sarawak, Kedah, and blood collection centers across Malaysia attended the meeting.

Many discussions took place with the intent to learn and exchange ideas to improve processes, working towards better operations within the centers, to provide a safer blood supply. Many speakers shared their knowledge and experience on topics like HEV, HBV, HCV, HIV, sample handling and transportation, contamination handling, and disaster recovery in a NAT lab.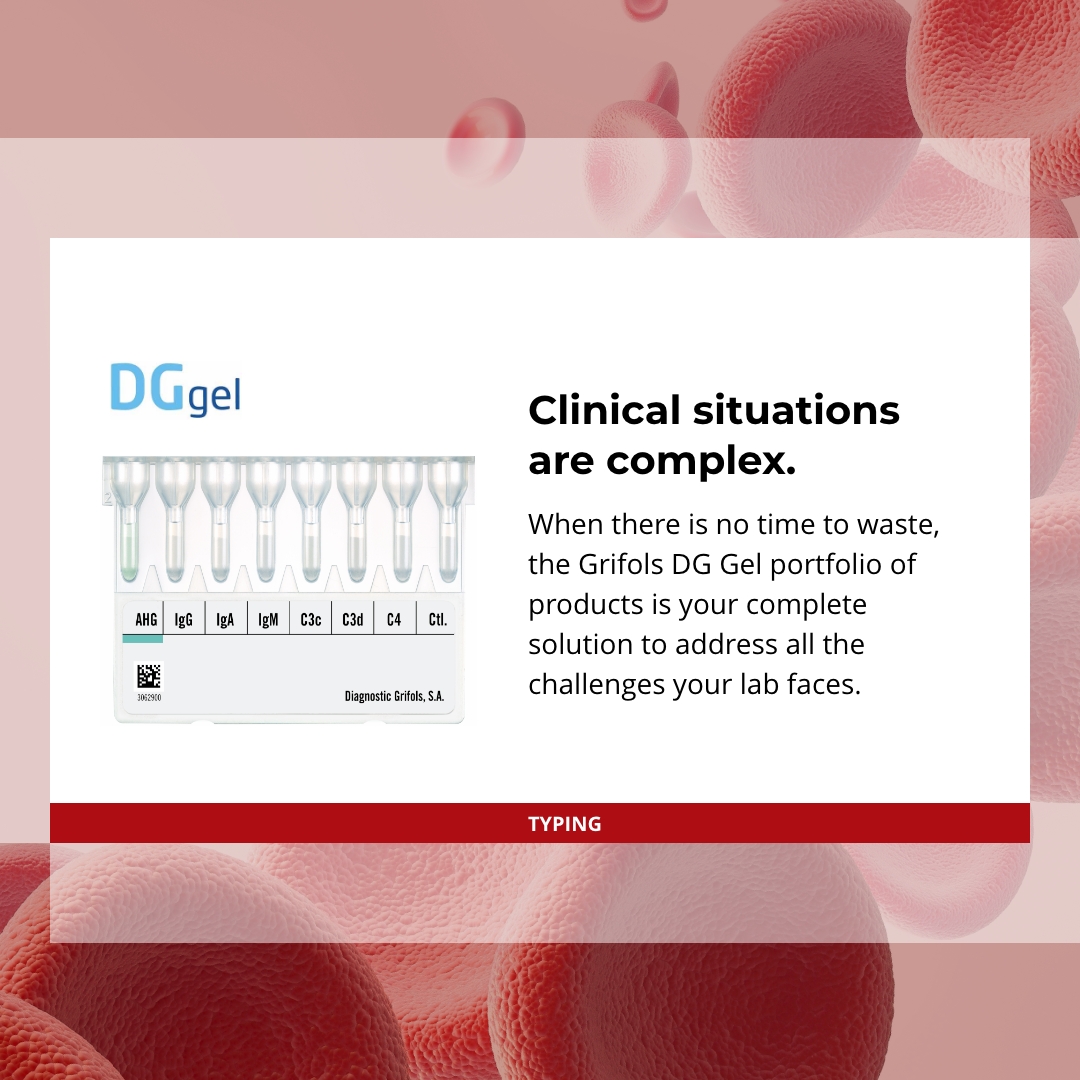 Clinical situations are complex
We are excited to announce our new immunohematology tool that evaluates positive direct antiglobulin test (DAT) samples in gel technology. DG Gel DC Scan Plus investigates those clinical situations where the presence of hemolysis has been established, or is suspected, to distinguish immune from nonimmune hemolytic anemia, to help determine the best treatment in each case.
DG Gel DC Scan Plus improves patient care by extending the specificity of the DAT reagents beyond routine anti-IgG and anti-C3d, increasing sensitivity and specificity, and improving clinical patient management and outcomes in AIHA. Furthermore, it unifies and simplifies testing protocols to help you make the right decision based on diagnostic evidence. Timely results increase your efficiency and let you start the appropriate treatment and avoid undesired situations.
Click here
to learn more
IVD product bearing CE mark certification under the IVDR.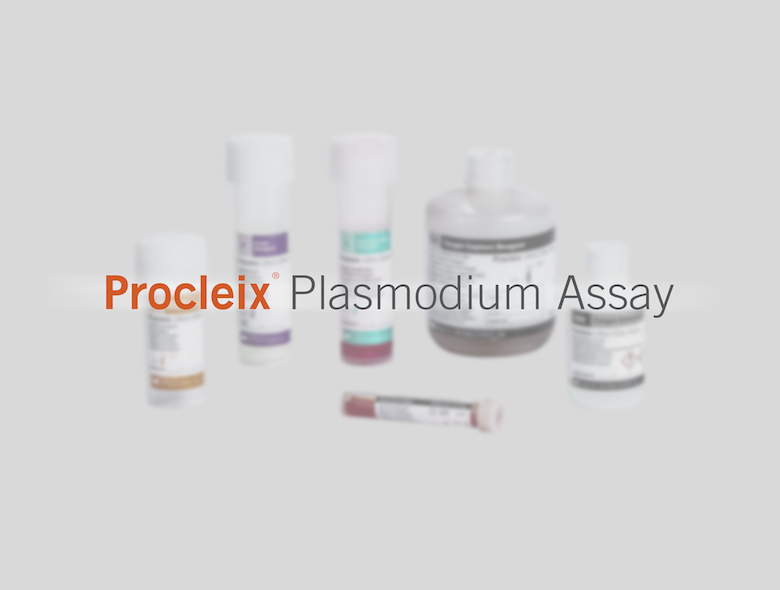 Procleix Plasmodium assay receives CE mark!
This is the first nucleic acid test (NAT) on an automated NAT system to detect the presence of Plasmodium species in blood donors, reducing the risk of transfusion-transmitted infections by this parasite responsible for over 240 million infections and 620,000 deaths annually1.

The Procleix Plasmodium Assay uses Transcription-Mediated Amplification (TMA) to detect the presence of ribosomal RNA of five species of Plasmodium parasites (P. falciparum, P. knowlesi, P. malariae, P. ovale, and P. vivax) in whole blood samples.

This assay helps to reduce the transfusion of infected blood, even when the donor does not exhibit symptoms and traditional screening techniques cannot detect the presence of the pathogen.

More information to come. Stay tuned!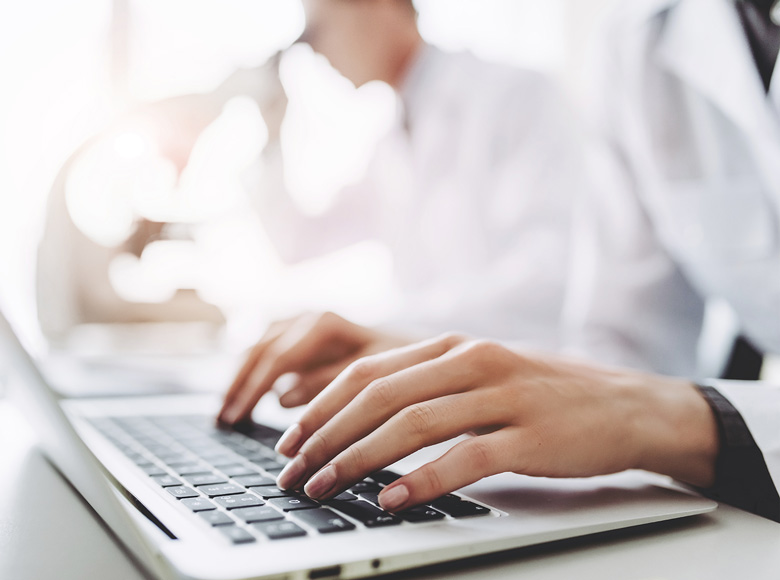 New Grifols Digital Technical Library
Grifols is working to build new tools to assist and improve the efficiency of our team when assisting you. Because we want to contribute to the laboratory operational efficiency, this new platform streamlines lab operations by simplifying the documentation management process.
The Grifols Technical Library is a digital portal of technical information and documentation for all Grifols diagnostic products that provides new, useful features and benefits for users.
The digital documents include: User Manuals, Customer Technical Bulletins, Certificates of Analysis, Safety Data Sheets, Instructions for Use, and Antigenic Tables, among others. The portal presents a new dedicated section for electronic Instructions for Use (IFU) of all reagents in IH, NAT, and CDx, a global project that will remove paper IFU from kit boxes. With this step, Grifols shows respect for the environment.
techdocs.grifols.com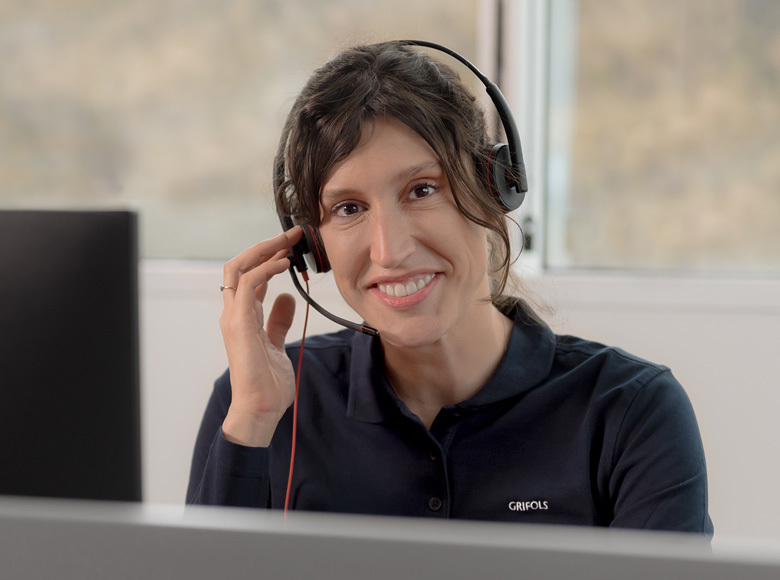 Secure Remote Connectivity
Diagnostic Support & Services provides solutions that facilitate high-quality patient care and let lab professionals focus on their patients. Our mission is to help you deliver reliable results on time, anticipate laboratory needs, and provide peace of mind. Nonproductive time spent waiting for service could delay getting results to your patients. Our commitment, as your partner, is to keep your laboratory running as smoothly as possible so you can get results to your patients on time. Secure Remote Connectivity allows Grifols Diagnostic Support and Services to troubleshoot and investigate possible root causes, keeping your lab running smoothly. Grifols Secure Remote Connectivity will reduce incident handling time while optimizing up time by enabling an immediate fix, or by dispatching Field Support with accurate data for an accelerated resolution. Grifols Secure Remote Connectivity is an extension of our support. Contact your local Grifols representative for more information.
Promonitor Quick Video Tutorial
August 2021 — Grifols is excited to share our latest video about Promonitor Quick, a Grifols Point-of-Care (PoC) system that allows patients to monitor their infliximab level next to them. Promonitor Quick IFX measures infliximab (IFX) levels in whole blood and serum for Therapeutic Drug Monitoring (TDM) of patients with chronic inflammatory diseases. Promonitor Quick Anti-IFX detects the antibodies that neutralize the drug. Promonitor Quick tests deliver results in as few as 20 Minutes, in the doctor's office, clinics and laboratory, ensuring that clinicians have the right information to optimize patient treatment when it matters most. It covers both the reference infliximab (Remicade) and infliximab biosimilars including CT-P13 (Inflectra/Remsima), SB2 (Flixabi/Renflexis) and GP1111 (Zessly/Ixifi).
Click here
to discover more about Promonitor Quick.