Plasma Safety Challenges Faced by Labs
Many steps are required to secure plasma for fractionation. Some of these steps are meant to prevent infectious donations or donations with irregular antibodies from entering manufacturing pools.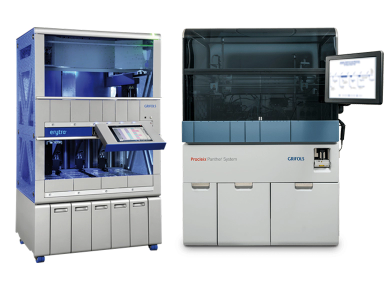 Grifols Products Enhance Plasma Safety and Compliance
Procleix assays have the sensitivity to detect pathogens even at early stages of infection, reducing the probability of a contaminated donation entering the manufacturing pool.

Grifols blood typing solutions also prevent donations with irregular antibodies from entering the manufacturing pool.
PS-Industry Requirements Heading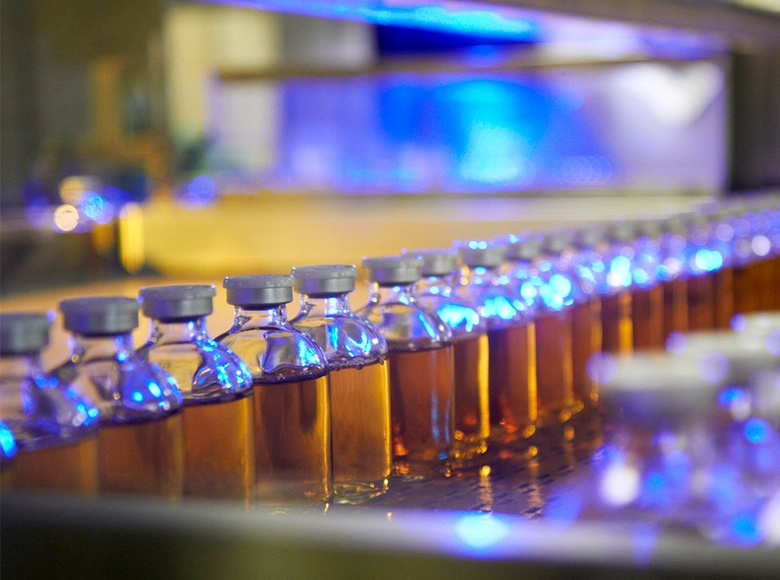 The quality of plasma used to produce plasma-derived products is of paramount importance to fractionators. Both plasma collectors and manufacturers must follow regulations and GMP.
Plasma testing for fractionation is regulated by the US. FDA, the EMA, and other national regulatory authorities. EMA also requires the submission of a PMF attached to all plasma-derived products marketed in the European Union. In addition, many fractionators have adopted voluntary standards, such as PPTA's
QSEAL
program, which has certified laboratories since 2000.
Overview of the Plasma Master File (PMF)
A PMF is a stand-alone document detailing the quality management procedures that were followed to obtain high-quality plasma. The first step of the PMF certification procedure includes a submission for approval to EMA's human medicines committee (CHMP). Following a satisfactory evaluation, the CHMP issues a PMF certificate of compliance with European legislation to the fractionator. This certificate is valid throughout the European Union. It is the responsibility of the PMF holder to incorporate the PMF into the marketing materials for its plasma-derived products.
Plasma fractionators or PMF holders perform regular audits of plasma collection centers and laboratories to verify that collection and screening are carried out in compliance with contractual obligations. As authorized manufacturers of products made from collected plasma, they are legally responsible (directly if they collect the plasma themselves, or indirectly if they obtain it from another entity) for compliance with the collection and quality standards specified in their contract.
The process of plasma screening is much easier to understand if you know a few industry terms:
A regulatory document fractionators submit to the EMA containing data on the quality and safety of plasma used to manufacture plasma-derived products. Some of the parameters include albumin, IVIG, and coagulation factors.
A company that fractionates plasma and submits the relevant PMFs. A list of PMF holders can be found here.
PS-Manufacturing Pool Accordion
A large number of donations—up to several thousand—ready for fractionation.
PS-Plasma Minipool Accordion
A pool of plasma donations, most often 96 and sometimes up to 512 samples. The EMA's Committee for Medicinal Products for Human Use (CHMP) recommends pretesting a smaller pool to avoid loss of a complete manufacturing pool through contamination—and facilitate donor tracing—in the event of a positive test result.
Also called an "in process" pool, a sample of the first homogeneous pool of plasma (after removal of cryoprecipitate, for example) ready for manufacturing. It can include thousands of donations and must be tested for viral markers to meet European Pharmacopoeia and other applicable requirements
The establishment of documented, objective evidence that requirements for a specific intended use can be consistently fulfilled. Validation is required, even if the assay or instrument has a CE mark—meaning it conforms to European standards of safety.
Plasma Solutions Contact CTA
Contact Us to Get Started

Request your virtual meeting with a workflow expert to take advantage of our consulting services.
Plasma Solutions Related Topics Header
Learn More About Plasma Solutions
Plasma Testing Solution Disclaimer