PP-Portfolio 2 Boxes Heading
Grifols Plasma Testing Product Portfolio
Grifols NAT screening and irregular antibody screening products are designed with both plasma safety and the needs of a plasma screening lab in mind. From day-to-day efficiency improvement to overall profitability management, the Grifols plasma testing product portfolio helps labs
improve performance.
NAT SCREENING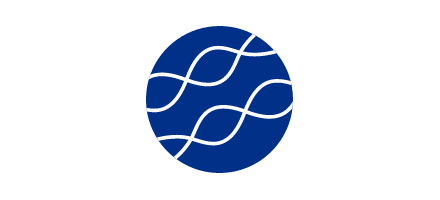 Protect the safety of plasma donations with highly specific and sensitive virus screening that can be performed quickly
and efficiently.
IRREGULAR ANTIBODY SCREENING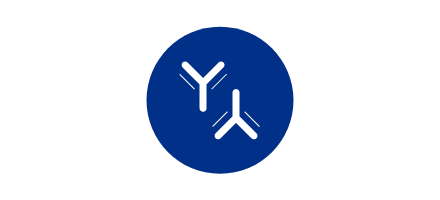 Quickly identify and remove donations with irregular antibodies from the manufacturing pool to improve plasma-derived
product safety.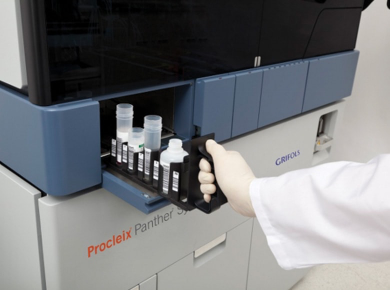 NAT Screening Products for Plasma Testing
The Procleix Panther helps plasma screening labs optimize variable workflows by offering superior customization. With easy, scalable options, the Procleix Panther helps transform the way labs work as needs evolve.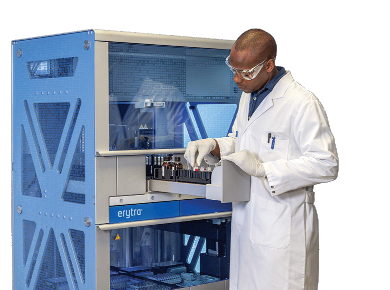 Irregular Antibody Screening Products for Plasma Testing
Plasma used to produce IVIG should be free of clinically significant irregular antibodies and have acceptable Anti-A and Anti-B antibody titers to prevent hemolytic events in patients.

Grifols Erytra and Erytra Eflexis help laboratories efficiently exclude these irregular donations out of the manufacturing pools.
Plasma Solutions Contact CTA
Contact Us to Get Started

Request your virtual meeting with a workflow expert to take advantage of our consulting services.
Plasma Solutions Related Topics Header
Learn More About Plasma Solutions
Plasma Testing Solution Disclaimer